Foodheal Dehydrated Ginger Lemongrass Tea (15 sachets)
---
---
---
---
Weight

0.50

Kg
Shipping

Gvado Standard Delivery
---
---

ONLY release payment to the merchants after the items were received by the buyers.
Share



Ratings
A Sunny Refreshing Booster
Benefits of Ginger & Lemongrass Tea:
Weight loss




Reduces stomach disorders



Keeping skin healthy

Anti-inflammatory & Anti-oxidant

Reduce fever, sore-throat

Cold & Flu relief

Strengthen immune system

Reduce water retention

Lower cholesterol


Mood booster & relief stress

Cures Bad Breath



FoodHeal Home-made Ginger & Lemongrass Tea
FoodHeal only uses natural ingredient for our product. We are using the finest ginger and lemongrass from Southeast Asia. 100% natural ingredients, no additives or preservatives. Easy to store and consume, and extremely portable.
The wonderful health benefits of fresh ginger and lemongrass are preserved through our dehydration techniques, making our ginger & lemongrass perfect for tea.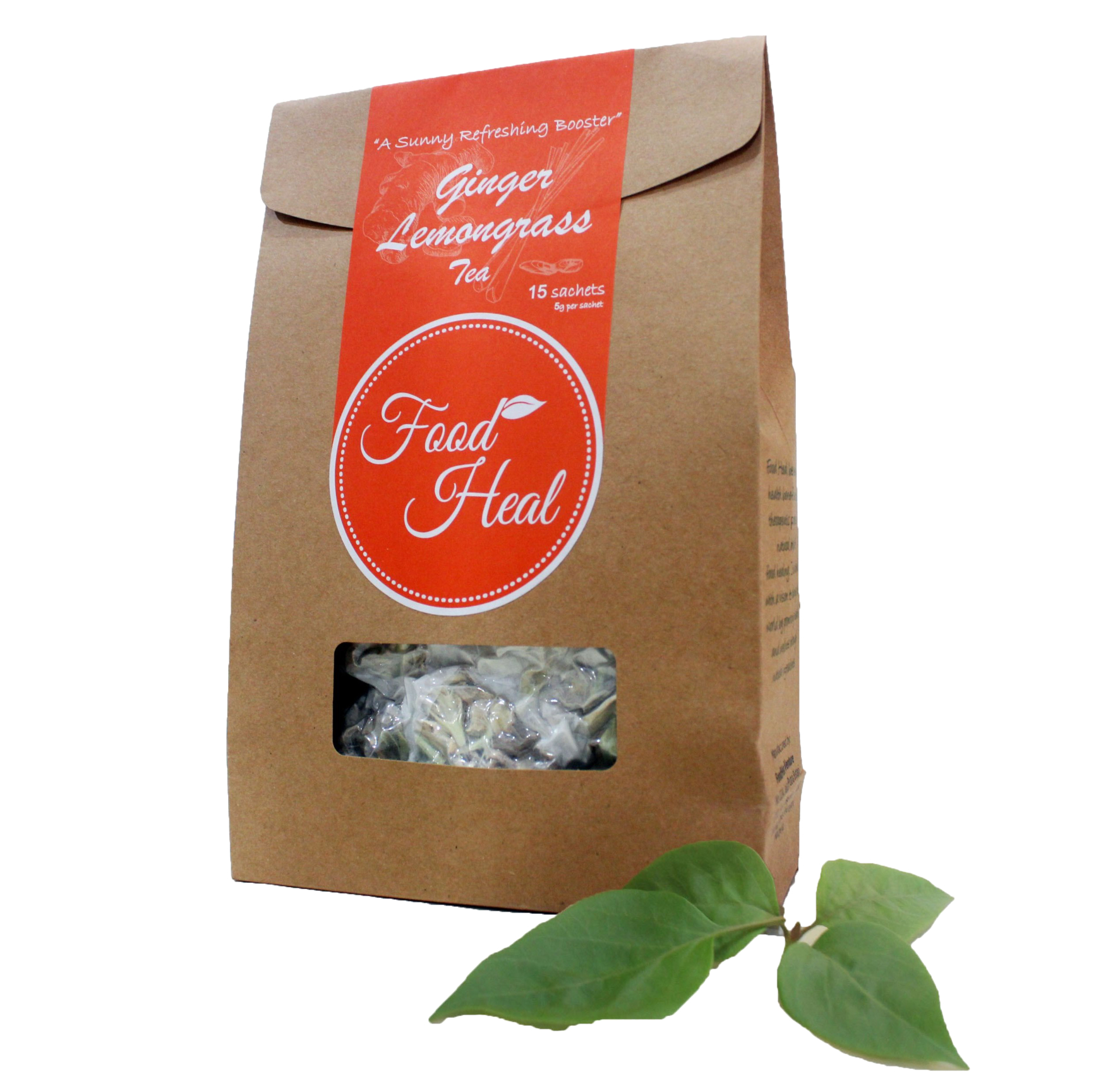 Ginger & Lemongrass "The Perfect Combination"
The combination of ginger and lemongrass are the "it couple" with amazing health benefits. Ginger and Lemongrass has strong anti-microbial and anti-fungal properties, making it an amazing herb that has been used for hundreds of years for its medicinal purposes.
Research has shown that ginger and lemongrass helps to lower your chronic diseases including cancer. Both herbs have anti-inflammatory properties; it helps you to lower cholesterol, water retention.
The combination also is such a natural body detoxifier; it cleans your body from the inside-out. Not only helps body detoxification; at the same time improve the skin by reducing acne and pimple, and effective in slimming.
Ginger & lemongrass will help you to lose weight eventually by just having a daily dose of sipping.