Ratings
-Triple action formula for advanced protection from odour and wetness, for the feet and footwear
-Absorbs sweat/moisture
-Antibacterial and antifungal agents control odour-causing bacteria and fungus
-Dermatologically tested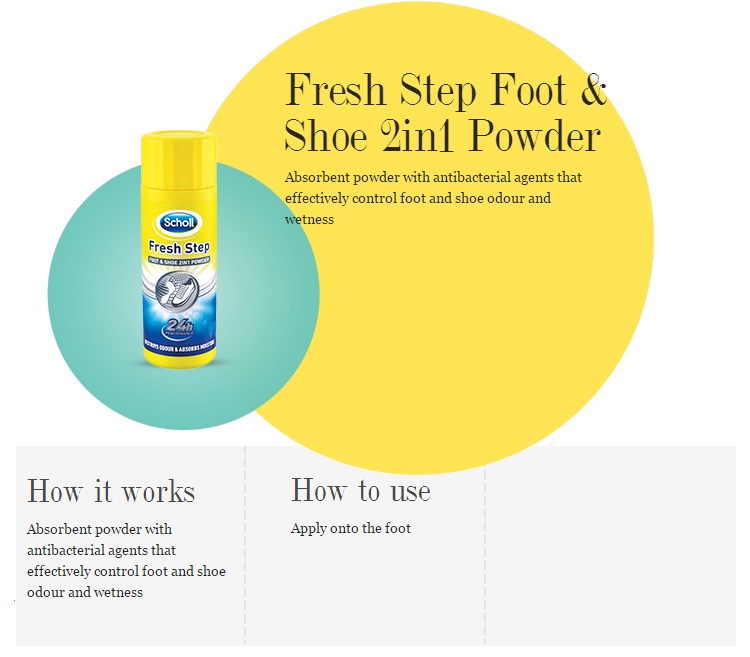 Scholl Fresh Step Foot and Shoe 2in1 powder is specially developed with a Tri-Active Formula that protects from odour and wetness, keeps feet and shoes odour free for 24 hours due to anti-perspirant action, and absorbs sweat/moisture.
Scientifcally proven to be more effective in the treatment of foot and shoe odour than traditional products which mask the odour.
Regular use can help protect against odour returning and keep feet and shoes fresh. Dermatologically tested.
Buy with confidence! When you buy from us, you are buying original Scholl products.