 Ratings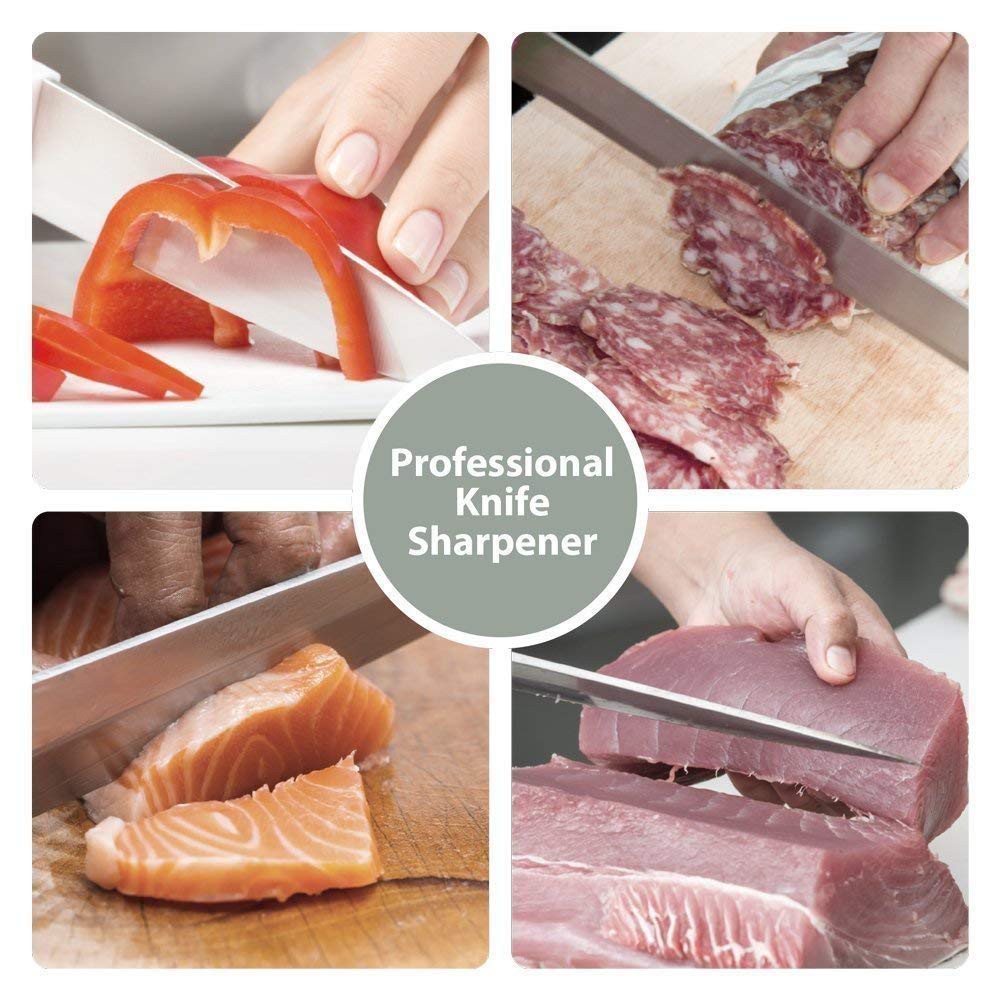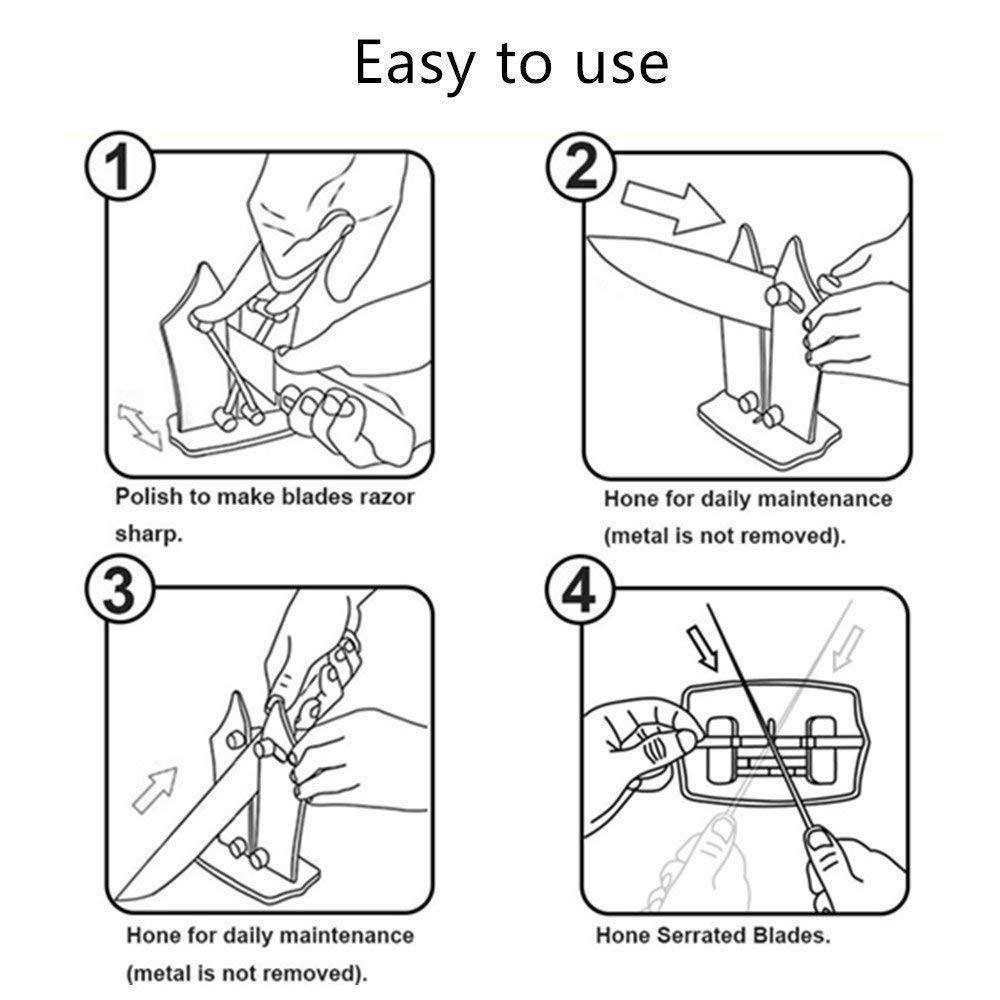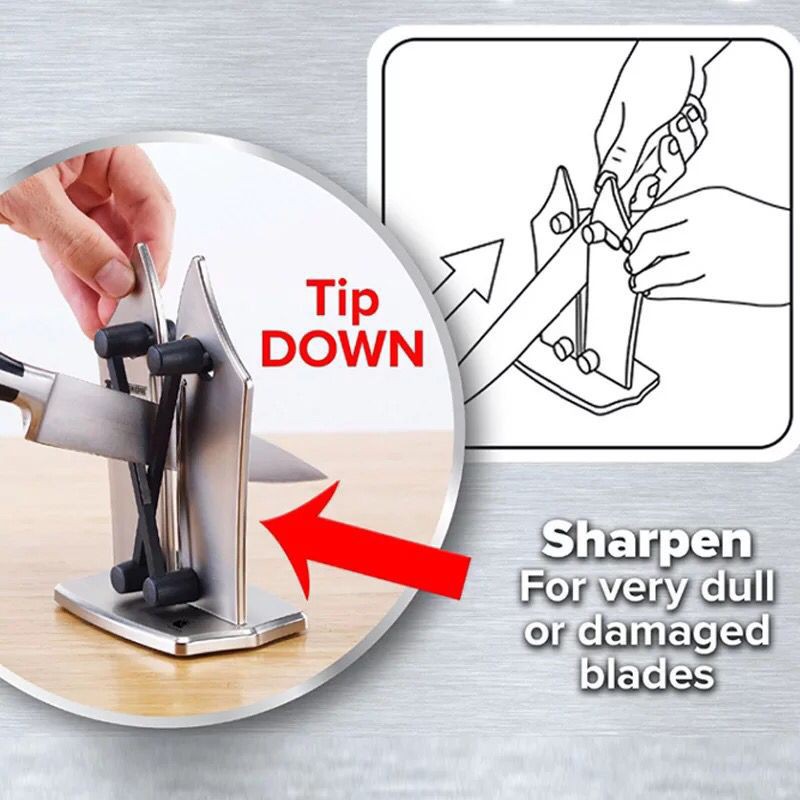 Product Specifications

Material Metal
Product Description
Features:
100% brand new and high quality
Made using durable ABS plastic and high-grade sharpening rods
Sharpening part made of tungsten steel, diamond and ceramic
Perfect kitchen helper
Sharpen knife easily and effortlessly
Safe and easy to handle
Carefully designed to prevent accidental cuts
Fine polishing knife will not damage your knife
Compact for easy storage
Lightweight and easy to carry
Durable can last for many years
Rubberized slip resistant base
Stable base during sharpening proccess
Detachable for easy cleaning
Anti rust design prevents rusting
Universal fit for all
One single tool for all types of knifes
Effortless operation of knife polishing
The ergonomic handle make your hands feel comfortable
Accommodates knives of all types and sizes
Made of ultra-tough Tungsten Carbide that flexes and contours to any blade or angle.
Comes with two independent spring action arms make razor sharp in seconds
Sharpens, hones, and polishes your old knives.
Gives your chef and butcher knives a makeover
With a contemporary design and stores easily in a cabinet or drawer.
2 Independent Spring-Action
Sharpeners made of Ultra-hard
Tungsten Carbide that flex and contour to many blades & angles
Durable Construction
Simply Pull Knives Through
Easy to use
​
Description:
Feature: Knife Sharpening
Material: ABS Plastic, Tungsten Steel, Diamond, Aviation Ceramic
Not suitable for ceramic knife, scissors and saw edge knife
Should be sharpened with one direction
Dimensions(LxWxH): 11.5cm x 7cm x 16cm
Weight: 0.3kg