Ratings
Original made in Korea
The Ramen has Chewy n Soft noodles and Rich soup
It's very SPICY
Ottogi's Top Seller Ramen in Korea
Ottogi Yeul Ramen Packet (5x120G)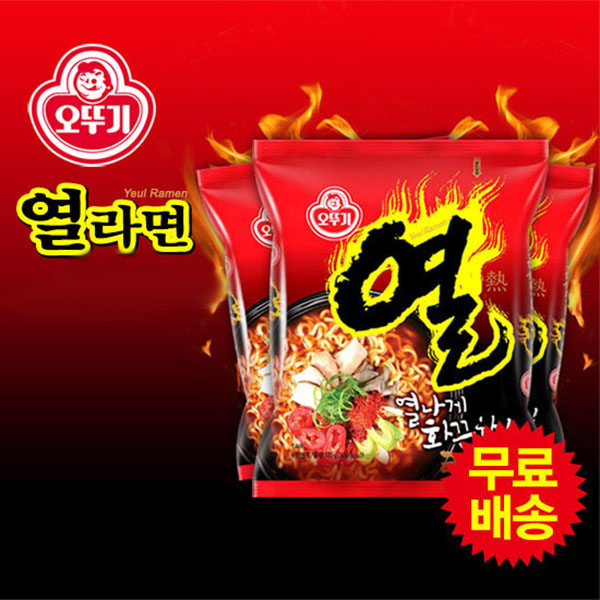 Hot and refreshing taste of rich soup comes in great harmony of hot pepper, shitake mushrooms, green onions, carrots and the main ingredients of beef. Spicy & rich soup and various vegetables bring up the flavor.
The Noodles are slightly thicker than average.
Soft with a slight gummy bounce. Slight wheat taste.