Ratings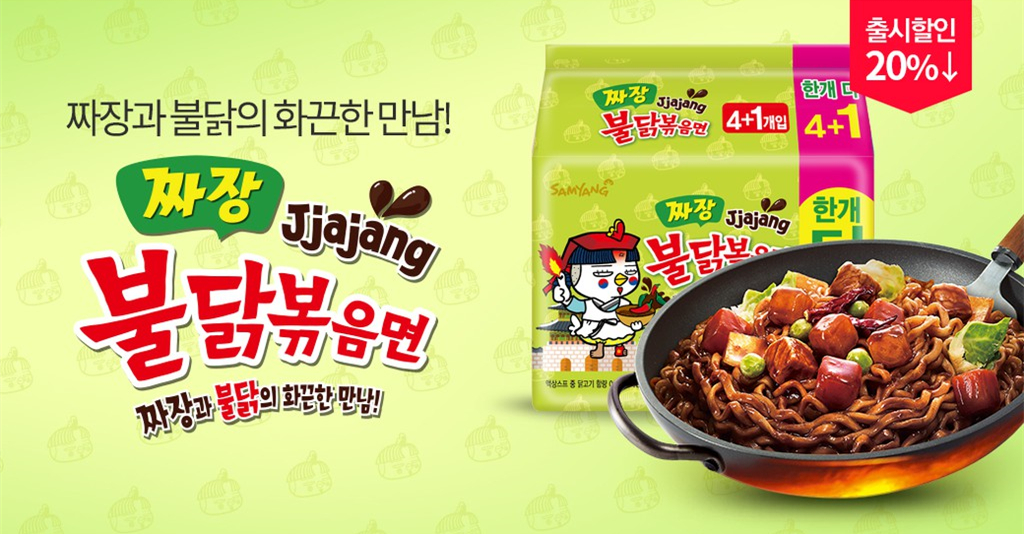 Korea Samyang Jjajang Buldak Bokyunmyun (140g x 5)
HIGHLIGHTS
- Country of Orgin: Korea
- Weight: 140g / pack
- Flavor: Jjajang Buldak Bokyunmyun
- Storage method: Avoid direct sunlight, high temperatures, and humidity
- Please Be Mind That the package might be tear for Order to Sabah, Sarawak & Labuan area due to air pressure, seller will not take responsibility for this, will not accept for return/replace/refund. Do consider before purchase, thank you.
How to Cook:
1. Boil 600ml of water.
2. Once boiled, put the noodle and into the water.
3. Boil it for 3-4 minutes depending on your taste.
4. Pour the water and leave 6 ~ 8 spoons of water.
5. Put the hot sauce included on the noodle and mix it well.