Ratings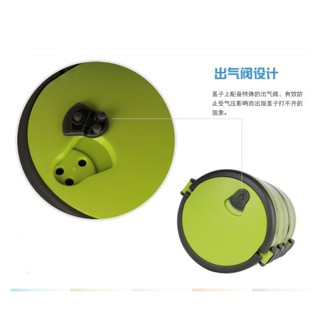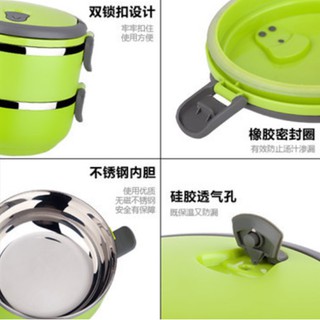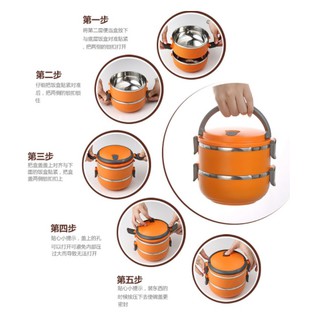 -Bring your own packed meals to cut down on daily expenses or stay on track of your diet plan.
-Bring it along when packing meals from outside to reduce the use of non-recyclable materials like food wrappings, plastic wraps, and Styrofoam boxes, effectively staying green without having to wear a latex motion-capture suit.
-Shows your colleagues that you're an excellent cook, or at least fantastic at packing takeaways into different receptacles.
Product specifications:
-Dimensions: 15cm (L) x 15cm (W) x 20.5cm (H)
-Capacity: 2.1L (3 Containers combined)
-Material: Stainless steel and plastic (201+PP)
-Airtight and leak-proof top lid
-Carry strap for easy portability with a sturdy latching system
-Each container can be used as an individual serving bowl
-Keeps food warm for up to 2 hours
Features:
*Unbreakable stainless steel interior and polyproplyene exterior.
*Made From high quality stain-less steel inside body.
*Push fit airtight technology.
*Silicon cap on top of cover for keeping the food fresh and airtight.
*Vacuum technology enables to keep food hot and cold for longer duration.
*Extra wide mouth is easy to fill, serve from and clean.
*Light Weight & easy to carry.