 Ratings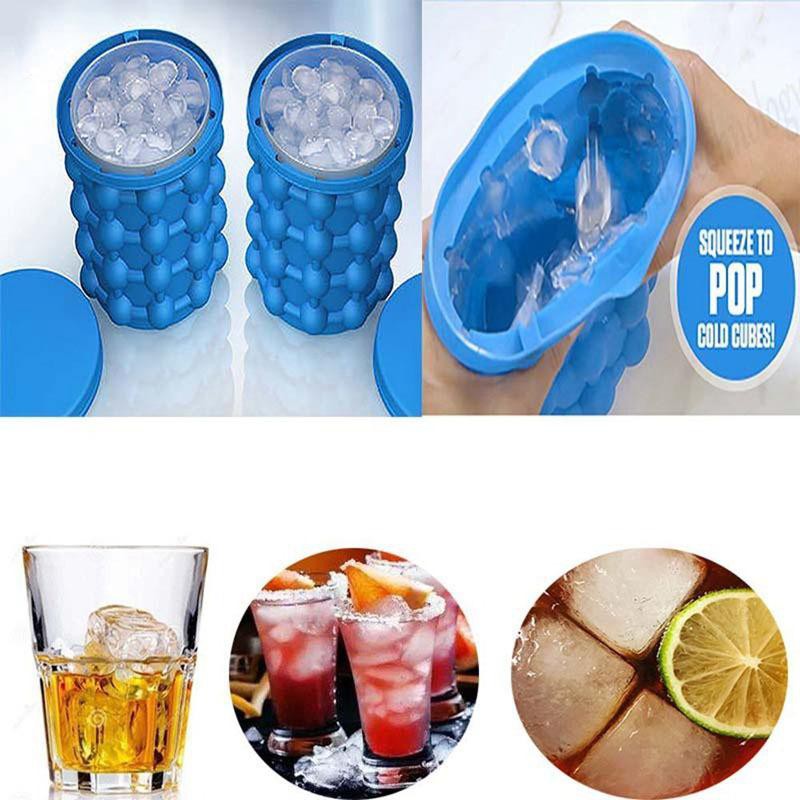 Product Specifications

Material plastic
Origin Import
Type cold storage
Product Description
Features:
Quickly chills bottled beverages. Dishwasher safe
Save a lot of space in your freezer. Keeps your cubes fresh and odor free with air tight lid
Made of Safe, BPA-FREE silicone material.Non-toxi. Environmental protection
With unique double chamber design. Outer chambers freeze the ice cubes. Inner cylinder stores them
Save a lot of space in your freezer. This ice bucket keeps your ice cubes fresh and odorless with airtight lid
Perfect for cooling all drinks at home, in bars or at parties. Great for scotch, whiskey, bourbon, cocktails and other alcoholic or non-alcoholic beverages
The ice cube is not a device that you have to throw away and replace after a few uses. Instead, you can fill it with water and put it back in the freezer to make new ice cream as often as possible.
While this cube holder is big enough to hold up to 120 ice cubes, it is small enough to fit in a cooler if you want to take it on an outdoor tour. It will certainly be useful if you are in the park or on the beach and make your juice, soda extra-cold.
If you leave a standard ice cube tray or ice cream container on a counter or table for half an hour or more, the ice cubes may start to smell.
It is safe to simply rinse this ice cube holder if it is not too dirty, but if you think it needs a more thorough cleaning, you can safely put both chambers in the dishwasher.
Space Saving: Unlike traditional ice cube trays, the magic ice can hold batches of ice cubes all at the same time.
Safe and BFA Free. Made with quality silicone material.
Odor-free Ice. Air tight lid keeps your cubes fresh and free from unwanted freezer odor.
Use it to keep bottles cold and even fill it with ice cream.Description:
Material:PP+ silicone
Size: 12.5cm x 12.5cm x 14cm
Colour: Blue
Item Type: Ice Cube Tray
Quantity: 1 pc
Weight: 0.25kg
How To Use:
Easy to use, just fill the ice cubes and stores them