Ratings
Overview
ABTrak Twist to Shape Equipment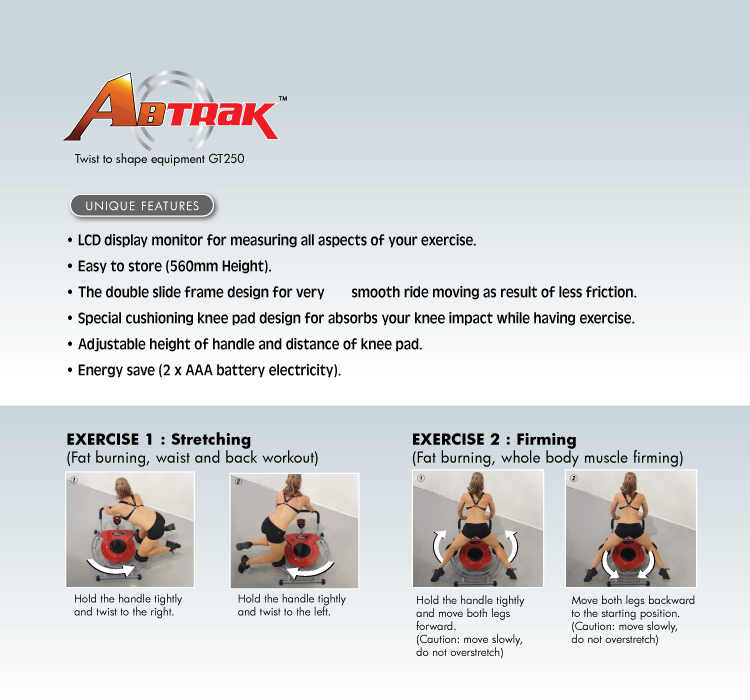 Unique Features:
1. LCD display monitor for measuring all aspects if your exercise.
2. Easy to store.
3. The double slide frame design for very smooth ride moving as result of less friction.
4. Special cushioning knee pad design for absorb your knee impact while having exercise.
5. Adjustable height of handle and distance of knee pad.
6. Energy save.
Specification
Model Name : ABTrak Twist to Shape Equipment
Model : GT250
Net Weight :15 KG
Gross Weight :13 KG
Dimension :101cm(W) x 98cm(L) x 56cm(H)