Ratings


[Joy snacks] NongShim Cup Noodle Soup Tempura Udon 62g - KN24
Nongshim Oriental Style Big Bowl Noodle Shrimp Flavour is another revolutionary noodle product from Nongshim. Nongshim used chewy and supple noodles, combined with a refreshing broth made with real shrimp to make a wonderful shrimp noodle that you can enjoy anytime, anywhere.
Flavor: Tempura/Udon
Features of Product
1. Refreshing broth soup
2. Chewy and supple noodles
3. Rich seafood flakes such as shrimp taste like fish jerky and crab meat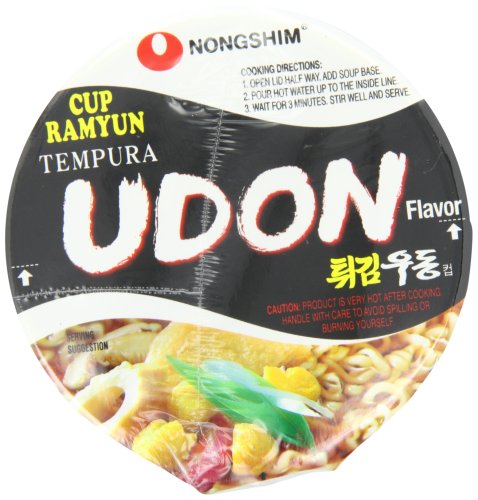 Basic Recipe for Product
Cup Noodle Soup Tempura
1. Open the lid halfway. Empty flavor packet into the cup and add boiling water up to the inside line.
2. Close the lid and wait for 3 minutes. Stir well and serve.