Ratings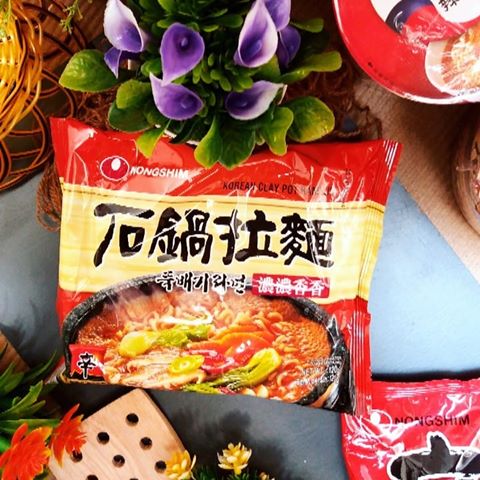 Country of Origin : South Korea

Weight : 120g per packet
Ingredients:
Soup Powder: Salt, Yeast extract, Flavour enhancer (E621, E635), Hydrolyzed vegetable protein (Soybean product), Soybean paste powder (Soybean product), Maltrodextrin, Sugar, Chili powder, Chili extract, Mushroom extract, Colour (E150), Vegetable oil, Corn flour, Malt syrup.
Vegetable Pack: Dried Chinese cabbage, Dried carrot, Dried chives, Dried seaweed.
Noodle: Wheat flour (cereal contain gluten), Palm oil, Potato starch, Salt, Acid regulator (E501), Vegetable flavour sauce (Malt syrup, Onion, Garlic), Colour (E101 (i)), Tea extract.
Cooking instruction:
1. Add soup powder and vegetable pack into 500ml of water. Mix well and bring to boil.
2. Put noodle into the boiling soup and let it cook for 3 mins.
3. Nongshim Shin Ramyun Noodle is ready to serve.